Vornado AC 500 Air Purifier Review 2020
Last Updated: March 16, 2020
Check out our team's review of the Vornado AC 500 air purifier for an efficient and effective solution for providing clean and refreshed air for you and your loved ones.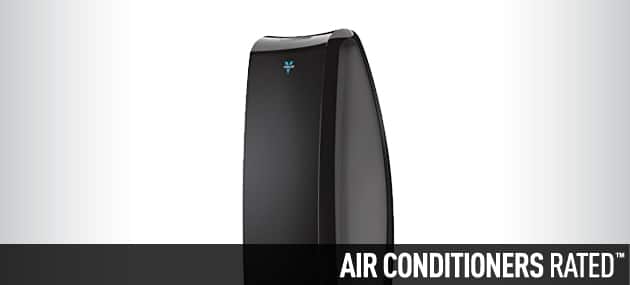 In today's world, the air we breathe often contains numerous pollutants and allergens. However, there is a solution to this growing issue, the air purifier. Efficiently removing pollutants from the air, these innovative HVAC appliances are capable of providing your home with clean and refreshed air, guaranteeing that you and your loved ones are protected from the numerous potential health issues that may arise from long-term exposure to airborne pollutants. Today, our team of experienced analysts will be reviewing the Vornado AC 500 air purifier, detailing the most notable pros and cons of this unit, so you can make an educated decision on the best air purifier appliance for your home. Take a look at our full assessment below.
Vornado AC 500 Air Purifier Review 2020
Here is how the Vornado AC 500 fared across a number of criteria when our reviewers put this best selling air purifier to the test.
Cleaning Capabilities
Regarding its cleaning capabilities, the Vornado AC 500 scores moderate CADR scores, which signify that this device is capable of effectively cleaning the air of an area up to 335 square feet. This purifier would be an ideal choice for a small or medium-sized living space, such as a living room.
This machine uses two Carbon pre-filters to combat odors, and two HEPA filters capable of capturing very small particulates in the air. Due to the absence of an ionizer, or UV purifying technology, no traces of Ozone are left behind.
The Vornado AC 500's CADR specific scores are as follows:
Smoke: 217
Dust: 219
Pollen: 219
Efficiency & Certifications
This product comes ARB certified, meaning it does not damage the air in your home. However, the Vornado AC 500 is not Energy Star or AHAM certified. This means that this unit does not necessarily adhere to EPA guidelines regarding power consumption or product testing. After testing the Vornado AC, we found that this purifier consumes about 156-160W, far above the average of 90W.
However, this purifier does include an auto function and a sleep function. The former of these functions allowing the AC 500 to detect pollutants in the air and adjust its settings to clean the air effectively. The latter, sleep function allows the purifier to save energy, running on its lowest setting, cleaning the air but doing so quietly so as not to disturb you while you sleep. The Vornado AC 500 is capable of detecting dimmed light levels and initiating its sleep mode in response.
Convenience
The most glaring issue with this purifier is the noise that it produces. With a noise level of 69dB at the highest setting, this purifier will become a source of irritation after a short period of time.
Another issue is the lack of remote control, meaning if you want to change the setting, you will have to move across the room, which becomes annoying after a while.
On the positive side, the sleep and auto functions lend themselves well to the convenience of this product. Once set up, the user can effectively forget about the purifier, forgiving the noise it produces.
Design
Aesthetically, the Vornado AC 500 is an attractive air purifier. Sleek curves of white paneling overlapping a black interior, this product is well designed from a visual standpoint. This model is also available in all-black. This sleek design is enhanced by an attractive LCD display at the top of the machine
However, as a result of this futuristic choice of visual features, there are no handles or design features to aid in transporting this purifier from room-to-room. Fortunately for the convenience of moving this product, it only weighs 16.6lbs, meaning putting handles on it would be arguably unnecessary.
Help & Support
The Vornado AC 500 comes with a very generous five-year warranty. On Vornado's website, you can also contact a customer representative via phone, email, or live chat.  Furthermore, there is a downloadable online user manual, that can replace your physical copy in the case of it being lost. There is also an FAQ's section on the website for any minor queries you may have, but do not wish to contact a representative to have them answered. Overall, Vornado offers exemplary customer service, that we don't think could reasonably be improved any further.
For more information regarding warranty related policies regarding this product, contact Vornado.
Summary
In summary, this product is an excellent middle-upper range of air purifier. The only issue we had with this particular product was the noise level, coupled with the lack of remote control. However, all relevant information taken into consideration; the Vornado AC 500 is a fantastic choice of the purifier.