URPOWER MH501 Humidifier Review 2020
Last Updated: March 16, 2020
Interested in the benefits of buying a humidifier? Well look no further. Millions of users around the world are investing in the health benefits of having a humidifier in the home. Introducing a fine mist into the air can combat the negative effects of excessively dry air. These negative effects include irritated throats, intensified asthma […]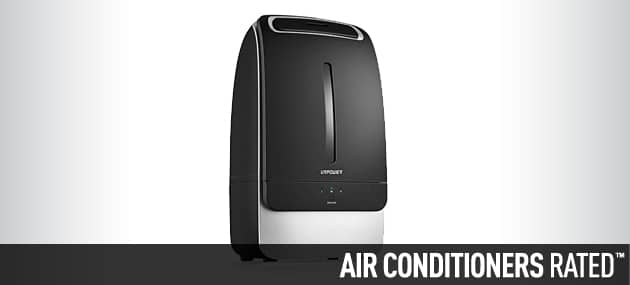 Interested in the benefits of buying a humidifier? Well look no further. Millions of users around the world are investing in the health benefits of having a humidifier in the home. Introducing a fine mist into the air can combat the negative effects of excessively dry air. These negative effects include irritated throats, intensified asthma and allergy related symptoms, increased susceptibility to infection, and even nose bleeds. Humidifiers are a sure-fire way to combat this problem, and today we will be examining one such unit. Welcome to our URPOWER MH501 Review.
URPOWER MH501 Humidifier Review 2020
There are several different types of humidifiers, the quietest of these being the Ultrasonic Humidifier. The URPOWER MH501 is one such humidifier. Vibrating a metal diaphragm to ultrasonic frequencies, using high sound waves, creates a fine, soothing mist. As these frequencies are too high for the human ear to pick up on, ultrasonic devices are far more quiet than their counterparts.
Humidifying Capabilities
With a 1.32 gallon tank capacity, this unit can run for up to 17 hours and produce mist throughout the day. This unit has been praised for its performance in dry climates for introducing a freshness into the air that makes breathing easier.
Efficiency
With an auto-shutoff function, this unit can detect when water levels have run too low, and will automatically power down before short-circuiting. This allows the user peace of mind that their product will not break randomly. It is advised that in order to achieve the highest quality mist, that the user does not fill the unit to the brim, but rather to the base level. This unit is also capable of continuing operation throughout the night, by shutting-off and re-powering itself based off information from its internal meter.
However, the URPOWER MH501 regrettably does not have a humidistat to help it measure the level of moisture in the air.
Consuming only 30W of power, this unit is also relatively inexpensive to run.
Convenience
With three modes of mist dispersion, the user can decide the thickness of the mist being put off by the device. Further, this unit is also condensation-free, meaning your belonging should be safe from the moisture being dispersed. Another useful feature is that the user is also allowed the choice between hot and cold vapour, which not many humidifier units include. As this is an ultrasonic humidifier, there is also the added bonus of it being very quiet in operation.
Design
This units' design is one of those that some will love, others will hate, in our case, it was neither. We found the sleek smooth shapes of the design to be modern, which is something we enjoy in unit designs. However, this particular design does seem slightly lacking in personality. There is, unfortunately for product designers worldwide, a very thin line between dated and boring. This design falls ever so slightly into the latter category.
However, that being said, this unit will still comfortably sit into the background of a modern environment, without disturbing any décor. Perhaps, from this perspective, having a relatively boring design is actually a positive.
An added perk to products of this size is also their optimised portability, meaning you can place this product anywhere in your house with very little effort.
Help & Support
URPOWER, is contactable via a dedicated 'Contact Us' section on their website, where an email address, and mailing address are also supplied.
No warranty information could be gathered.
Summary
In summary we believe this to be a good humidifier. Due to its range of functions and choices, partnered with a relatively cheap cost, this is a solid choice for a humidifier.
However , that being said, we do take slight issue at the concealment of warranty and product specifications. We would advise our readers to carry out further research, and see if this is the right humidifier for you.