Kelvinator JS4BE-018KA Air Conditioner
Last Updated: March 31, 2021
Looking for an effective split system air conditioner? Look no further, put the chill back into Summer with the Kelvinator JS4BE-018KA!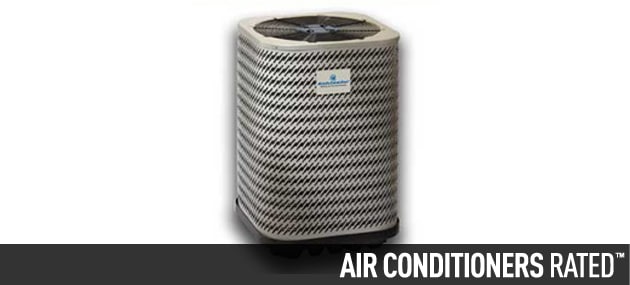 When it comes to manufacturing split system air conditioners, few brands on the market have a track record as impressive as Kelvinator. Providing a formidable amount of cooling power, while retaining efficient performance figures, the Kelvinator JS4BE-018KA
central air conditioner
is a unit to seriously consider when weighing up your options of how to beat back the heat in the depth of the sweltering summer months. Check out our full review below for a full run-down of all the specifications back up this exceptional unit.
Kelvinator JS4BE-018KA Split System Air Conditioner Review
When it comes to central air conditioners, the Kelvinator JS4BE-018KA excels in almost every regard. In other words, this unit is perfect for establishing a comfortable environment for you and your loved ones when you need it most. As per usual, it is recommended that any potential buyers follow precautionary procedures before purchasing a split system unit. We advise measuring your living space to ensure that the unit you invest in is capable of adequately cooling your living space in an efficient manner. Further, it is also highly beneficial that you hire an experienced contractor to install the unit, to prevent any issues from arising. Continue reading our buyer's guide below for more information.
Cooling Performance
Backed by up to 18,000 BTUs of cooling power, the Kelvinator JS4BE-018KA is ideal for large spaces within a range of about 1,000 square feet. As is always the case, it is vital that you select a unit that provides the correct amount of performance BTUs if you seek to maximize the operational efficiency of your air conditioner. If you are unsure about exactly how many BTUs are required for your living space, there are several guides available online that will prove incredibly useful in explaining how many BTUs your home requires. However, if these do not prove helpful, you could also hire a specialist to assess your home, and provide a recommendation as to what kind of unit you should consider investing in.
Efficiency / Certifications
The Seasonal Energy Efficiency Ratio is usually the measure by which you should determine how efficiently a unit will operate. Theoretically, the higher the figure, the more efficient the unit. It is important to consider the efficiency of a unit, as this can save you quite a hefty sum of cash on your energy bills. That being said, don't panic if your units SEER rating is relatively quite low, as differing climates may not require a unit with a very high figure. Furthermore, air conditioners with a high SEER figure usually come with a higher price-tag than those with a relatively lower rating, thus the user must figure out whether they are actually saving any money by selecting a more expensive, or 'efficient' device.
Additionally, in 2015, a set of regional minimum SEER figures were introduced in the United States, meaning some units on the market may not be suitable for your region, as their SEER may dip below the minimum regional requirement. That being said, the Kelvinator JS4BE-018KA scores a SEER of 14, which is the highest minimum regional requirement, which declares that this unit may be installed in virtually any region in the US.
Considering certifications, this device is ETL listed. This assures the user that the Kelvinator JS4BE-018KA follows federal rules and regulations regarding split system air conditioners. On a further positive note, the Kelvinator JS4BE-018KA also enjoys an AHRI certification, which declares that the SEER ratings listed along side this product are indeed accurate.
Convenience
Lacking features such as the wireless remote control and the operational timer, the Kelvinator JS4BE-018KA does, unfortunately, stumble ever so slightly with regard to user convenience. That being said, this is often the case with heavy-duty units such as this, as many of the convenient functions and features offered by smaller units are rendered almost obsolete when a unit covers such a vast area in the home.
Design
Employing innovative design principles, Kelvinator equipped the condenser of the JS4BE-018KA with micro-channel coils, made of aluminium. This means the condenser is highly resistant to corrosion, which is a regular problem with units like this. Additionally, a metal wrapper protects the condenser coil from common hazards and extreme weather. Producing 74dBs of noise, this unit is by no means quiet, however this noise is emitted from the outdoor unit, therefore the Kelvinator JS4BE-018KA will not disrupt your home life with noise pollution while in operation.
It is recommend that you hire a specialist to properly assess your living space prior to purchasing a permanent air conditioning fixture. This guarantees that you will make the right decision of AC unit,  taking into consideration the size of your home, local temperatures, and other relavant variable conditions. Furthermore, as the Kelvinator JS4BE-018KA has a hefty shipping weight of 223lbs, we must insist that you employ a competent contractor for installation of this system. This is vital, as it protects you from the possibility of a botched installation that would violate federal regulations.
See below for a brief outline of the dimensions of both units of this split system:
Dimensions (Inches)
Outdoor unit
Height: 27″
Width: 22.75″
Depth:  22.75″
Evaporator
Height: 20.75″
Width: 14.25″
Depth: 20.75″
Help & Support
The Kelvinator JS4BE-018KA benefits from a 10-Years parts and compressor warranty, provided that the user register their product with the manufacturer through the company website.
Furthermore, Kelvinator provide numerous useful online resources accessible through the company's official website. These include in-depth FAQs, alongside a troubleshooter, a store locator, and several downloadable documents detailing warranty information, product information, etc.
Should you need to contact a customer representative, Kelvinator support agents can be reached via telephone or online web-form on the company website.
Verdict
To sum up our review of the Kelvinator JS4BE-018KA, we would recommend this unit for installation in large residential settings. With its high BTU output and certified design and performance figures, we deem this product to be ideal for installation in any family living environment.  Regrettably, we would have liked to have seen more convenience-enhancing features incorporated into the JS4BE-018KA's final design, however the lack of such features may be excused when the unit's sheer strength and ability to establish a comfortable environment is taken into account.