Honeywell 17000-S Air Purifier Review 2020
Last Updated: March 5, 2020
The specialists over at Honeywell truly are some of the most talented and inspired in the industry. With the company manufacturing everything from advanced aerospace technologies to home appliances and HVAC units. Today we will be reviewing one of Honeywell's air purifiers; the Honeywell 17000-S. Is this unit enough to live up to Honeywell's hard-won […]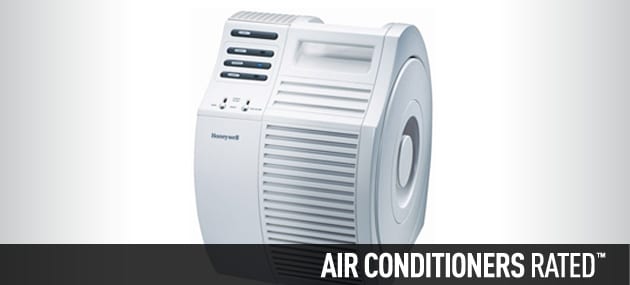 The specialists over at Honeywell truly are some of the most talented and inspired in the industry. With the company manufacturing everything from advanced aerospace technologies to home appliances and HVAC units. Today we will be reviewing one of Honeywell's air purifiers; the Honeywell 17000-S. Is this unit enough to live up to Honeywell's hard-won reputation? Check out our review below to find out.
Honeywell 17000-S Air Purifier Review 2020
The Honeywell 17000-S is ideal for portable use throughout the house, in rooms of up to 168 square feet. We always recommend obtaining an approximate measurement of your living space before ever investing in any HVAC product. Logically, as such units interact with the air of a room, the air quantity will have a massive effect on the efficiency and performance of the device. Also note, ceiling height should also be taken into consideration, and it is usually assumed that the living spaces we recommend these units for have an average ceiling height of 8 feet. Continue reading for all the pros and cons of this sleek home air purifier.
Cleaning Performance
With moderate Clean Air Delivery Rates (CADR), the Honeywell 17000-S is ideal for installation in living spaces of up to 168 square feet. Benefitting from the inclusion of a true HEPA, the Honeywell 17000-S air purifier is capable of removing up to 99.97% of airborne pollutants down to a minuscule size 0.3 microns. Additionally, the Honeywell 17000-S also boasts a pre-filter, which is effective at removing typical household odours, while also protecting the more valuable HEPA filter from larger, potentially damaging particulates in the air.
See below for this product's specific CADR scores across various criteria:
Smoke: 130
Dust: 130
Pollen: 130
Efficiency
Regrettably, the Honeywell 17000-S is not a very efficient unit, requiring 80W of power, which may seem like a relatively small amount, however considering that this unit is a light purifier catering for small rooms, this level of power consumption is not ideal. As a result, this unit does not come with an Energy Star certification. However, as a small consolation, this unit's 3 cleaning levels allow the user to operate their device on a lower setting where possible, conserving energy and slightly lowering energy bills.
Convenience
Admittedly, the Honeywell 17000-S does not benefit from many convenient features. Notably lacking a remote, a programmable timer, along with several operational modes, there are few aspects of this product's design that are as refined as some of the other units on the market.
However, one feature we found to be quite convenient was the Honeywell IntelliCheck system, which enables the user to check the condition of their unit's filters in order to gauge when a replacement will be required. Basically, each filter has a button on the control panel of the unit, when pressed, the light will blink once, twice, or three times. Once for good condition, and three for poor condition etc. Should the user be faced with a steady light, a replacement for that filter is needed.
Unfortunately, when it comes to noise pollution, we observed that this unit is actually slightly louder than most units of its calibre on the market, therefore, we would not necessarily recommend this unit for installation in bedrooms or other quiet rooms.
While the Honeywell 17000-S suffers from a distinct lack of convenient features, we advise our readers to keep in mind that this unit also boasts a significantly lower price-tag than many purifier units on the market.
Design
With a streamlined and user-friendly design, the Honeywell 17000-S is easily transported around the home, weighing a mere 13lbs the user need only pick the unit up using its top-face carrier handle, and move it to a new location.
Dimensions (Inches)
Height: 17.08″
Width: 13.14″
Depth: 15.82″
Help & Support
Another great aspect of the Honeywell 17000-S is its generous 5-years limited warranty. With such a long coverage period, users can enjoy peace-of-mind in the knowledge that support is available in the unlikely scenario of them running into issues with their unit.
Verdict
Not without its obstacles, the Honeywell 17000-S does struggle with efficiency-related issues, along with being slightly louder than other units of the same calibre. That being said, for living spaces within 168 square feet, this unit's true HEPA filter works wonders at cleansing the air, allowing you and your loved ones a deserved breath of fresh air. A definite perk to investing in a Honeywell purifier like this is its IntelliCheck system, which makes filter management and replacement a walk in the park. Additionally, this unit's lightweight and carrier handle make it immensely portable, and easily transportable.